GREAT DISPLAYS INCREASE SALES
We make custom POP displays that turn shoppers into buyers
Learn More »
2640 E. Del Amo Blvd, Compton, CA 90221
90% of all retail journeys still end in a retail store, even those that begin online.
— GlobalShop "path to purchase"
Full Service Solutions & Custom Displays
Case Studies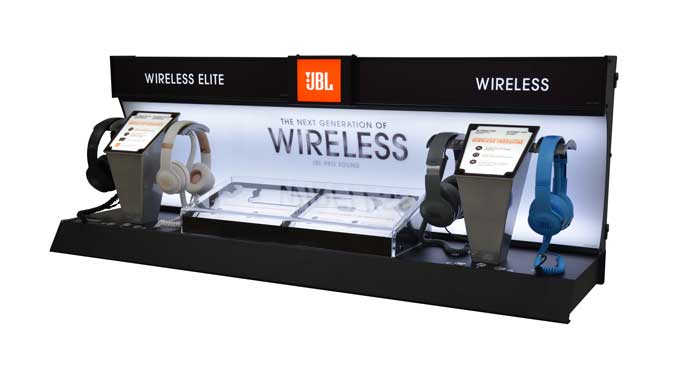 JBL Headphone Display
Tasked with providing a fully assembled, plug and play display with demo units integrated into a modular design that would slip into existing gondola systems.
Michael Kors Access
This display needed to deliver a live message and was accomplished with a digital monitor, cleanly under-mounted on the display base.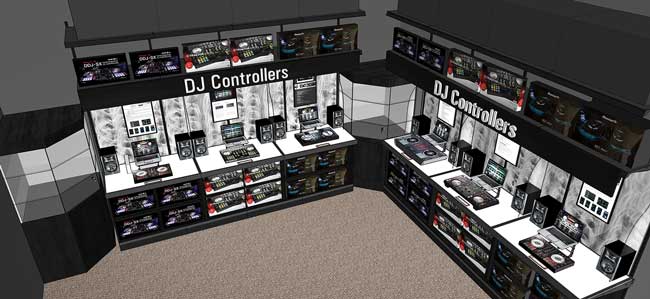 DJ Experience
Tasked with creating a themed test environment for complex specialty DJ mixers.

We really do it all in house!
Add your message, expand your brand!
About Victory Display
How it all began
From Custom to Stock Displays Since 1990. Berco Display began as a small fixture distribution company in Anaheim, California. As business relationships developed, partnerships led to the merger of Gemini Displays in Long Beach, California with Berco, and the subsequent acquisition of Associated Acrylic and Victory Distributing in Gardena, California.
Opportunity and demand led the newly named Victory Display and Store Fixture Manufacturing from stock to custom displays. In 2005, our plant grew to over 60,000 square feet of space, housing a full acrylic shop, metal shop, cabinet shop, sign shop, large format print shop, distribution warehouse, and stock fixture showroom.
Where we're at now
The addition of a graphic art department and CAD development team meant retail store owners and manufacturers of consumer goods could come to one source for full development and implementation of display concepts.
We are conveniently located a few miles from the largest port in the U.S., in the center of a major rail and ground transportation hub, and just minutes from Los Angeles International Airport.

Engage shoppers through in store creativity