90% of all retail journeys still end in a retail store, even those that begin online.
— GlobalShop "path to purchase"
Full Service Solutions & Custom Displays
Case Studies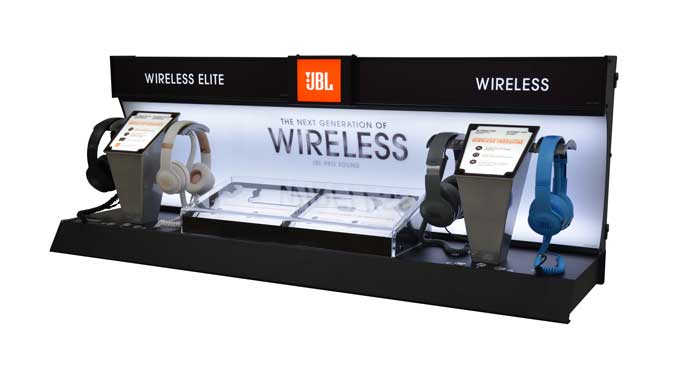 JBL Headphone Display
Tasked with providing a fully assembled, plug and play display with demo units integrated into a modular design that would slip into existing gondola systems.
Michael Kors Access
This display needed to deliver a live message and was accomplished with a digital monitor, cleanly under-mounted on the display base.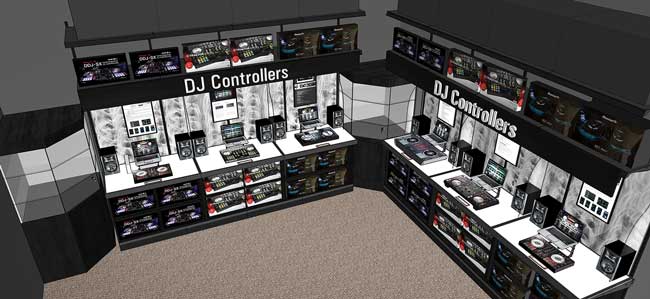 DJ Experience
Tasked with creating a themed test environment for complex specialty DJ mixers.

We really do it all in house!
Add your message, expand your brand!
About Victory Display
How it all began
Fred Berman and David Neutel started their respective business in Southern California in the early 90's. As small startups, they were in different regions and grew their business as distributors for other manufacturers. While not competing against each other, they ultimately met and decided they would both benefit by purchasing together. That combined purchasing power is what was needed to purchase direct from offshore sources, offering them the opportunity to compete for larger customers. They each also started small manufacturing divisions, one fabricating acrylic displays, the other a wood shop making casework.
In 1999 the two companies officially merged, and at the same time purchased Victory Distributing, a then 25 year old company with a large customer base. The three companies combined were named Victory Display and Store Fixture. As the retail industry evolved, Victory began building on to its manufacturing abilities…enlarging the wood and acrylic division, and opening a metal division, sign making, and digital printing. The timing was right! As larger retailers demanded unique displays, a graphic design team was added along with engineering and CAD design.
Where we're at now
Today, Victory Display is a premier point of purchase manufacturing company, and we have just moved into 110,720 sq ft of manufacturing, warehousing, and distribution. Closer to the port of LA for quick receipt of containers, we are centrally located in the South Bay area of Los Angeles, not far from LAX. We currently make displays for some of the largest consumer electronics and product manufacturers in the world. That said, we continue to support our customer base that goes back to the 90's with unbeatable service and products all have come to expect from us.
What truly makes us unique in the industry are all the manufacturing capabilities we control under one roof. A typical custom display may have a metal base, a wood upper structure, an acrylic piece (or pieces), graphics, and signs. All of these reside only at Victory Display. We do not sub-contract these disciplines to anyone else…it's all done here!

Engage shoppers through in store creativity